Our Products
World Class Products
Original patented True Curve™,
Premium materials and durable design.
Expect fine-tuned color accuracy, high resolution, pixel-perfect displays.
Customizable Designs
Commited to excellence with a portfolio of one-of-a-kind spectacular installations.
We are Bold and Visionary with a portfolio of breakthrough designs.
Installations that enhance any construction or environment.
Industry Expertise
Collaborative partnership to keep your project on track, on budget and on time.
Excellence in care, service and attention.
We are innovators who customize in unique and challenging installations.
Product Finder
Discover the possibilities of edge-to-edge brilliance.
Design Services
From simple concept, to mechanical and electrical, utilize our team of experts to help you design the right solution for your project.
Engineering
Go forward with confidence knowing that every project, whether it's standard or totally unique, is reviewed by our team to ensure the final product exceeds expectations.
Project Management
Every project is assigned a dedicated Project Manager to collaborate with broad groups of stakeholders to minimize on site hurdles.
On-Site Supervision
Whether you're in Atlanta or Timbuktu, when it comes time to realize the project, NanoLumens has your back with our experienced on-site supervision.
Service and Support
Nanolumens displays are built to last. Our in-house, local support team is just a phone call away whether it is Week 1 or Year 10.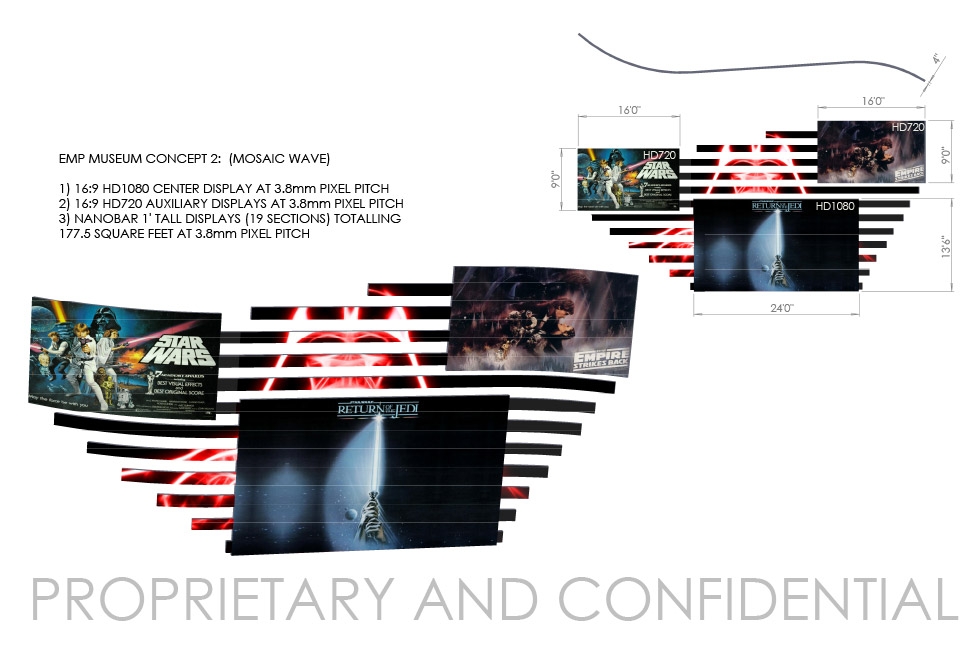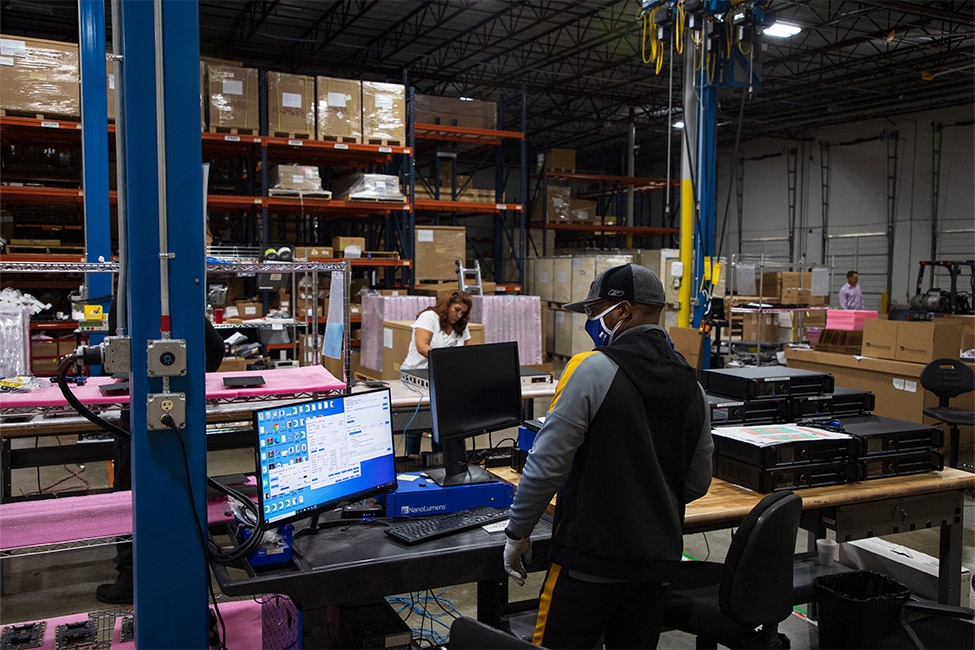 Frequently Asked Questions
How do you service your displays?
Nanolumens displays are available in an array of designs surrounding the most effective serviceability attributes to best fit your installation application. Ranging from fully front installable and serviceable, to fully rear installable and serviceable. Superior design, as well as access to the best service personnel in the industry mean you'll never be unsupported. We have established a Global Partner Program with best in class AV providers allowing us to offer our customers top quality service throughout the world. The Nanolumens Nixel™ to Pixel Warranty covers the entire display from corner to corner, including all parts and controller devices, sold by Nanolumens to purchasers, effective from the date of shipment. Nanolumens warrants that the display will be free from defects in material and workmanship under normal use as intended by Nanolumens for the entire 6-Year warranty period.
Are your displays High-Definition?
High Definition is a term with a set of criteria that Nanolumens displays can easily be made to conform to. High Definition content CAN, in fact, be viewed on ALL Nanolumens displays.
Are your outdoor displays rated?
Nanolumens offers a complete line of semi-outdoor and full-outdoor products custom tailored for your specific use. From the finest pitch outdoor products available, capable of curves and unparalleled off axis viewing to the highest quality and most versatile flat outdoor products on the market today; Nanolumens offers a series of outdoor LED designed to exceed hurricane environments (Just ask the Miami Heat about their American Airlines Arena In Miami, Florida!)
Can I lease displays?
Nanolumens' Visualization-as-a-Service (VaaS) program revolutionizes the way you purchase and integrate digital display networks and ecosystems. All of your visualization needs, including displays, CMS, network, service and installation, are grouped into one monthly payment rather than a large expenditure maximizing your capabilities and minimizing impact on working capital.
How big can you design my LED display?
If you can dream it, we can build it. Our motto here is any size, shape, and curvature and we love a challenge. Tachi Palace Hotel & Casino, measuring 38'x21' is a great example, this display measures over 800 square feet composed of over 776,704 pixels. We have installations all over the world that exemplify this. Please take a look at our gallery on our website to see more examples.
How do you get content to the display?
Nanolumens has designed an agnostic DIU (Display Interface Unit) that is the physical interface for our LED displays. This allows our customers to use any media player or software platform of their liking, preventing them from being dependent on any single system. The DIU simply needs a video signal via HDMI or DVI from your media system of choice, and the DIU will send the native resolution to the display via Cat5 Shielded or Fiber, depending on the distance to the display.
Download our DIU spec sheet here.
How does Nanolumens go to market?
Nanolumens has established a Global Partner Program with best in class AV providers, allowing us to offer our customers top quality service throughout the world. For more information on our partner network, click here.
What are the special power requirements?
Power requirements of a display are directly related to the size, and product (Pixel Pitch) of your choice. However, Nanolumens will specify the power requirements of your display at the time of your first quote, making it easy to be sure your installation location is adequately prepared without any waste of time or effort.
What's the difference between LED displays and LED TVs?
One of the major differences between LED displays and LED TVs are size constraints. The biggest LED TV available in market right now is 120". Nanolumens can make HD LED Displays in any size, shape, or curvature. LED TVs are effectively LCD TVs using LED to shine light from behind the screen illuminating pixels to create an image. Nanolumens uses SMD LED, or "Surface Mounted Light Emitting Diodes", a special high power LED light. SMD technology allows for a seamless application because they can be attached directly to the circuit boards. Combine this with Nanolumens being the only LED provider with flexible LED and what you get are World Class LED solutions.